Bangladesh are leading Sri Lanka 1-0 in the three-match ODI series.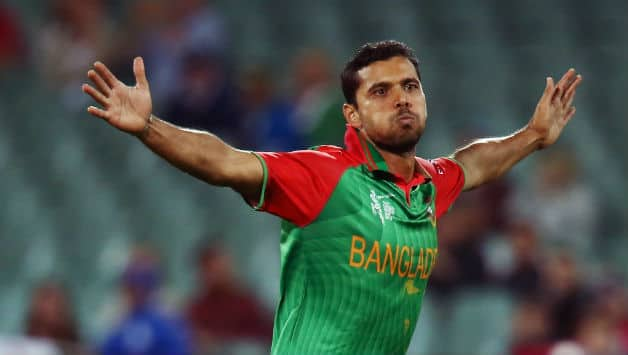 They won the first match by 90 runs. This was after they had won their first Test game over the same opponents two weeks ago in Colombo. Bangladesh are now hoping to make history on Tuesday when they won their first series ever against Sri Lanka.
MortazaMashrafe opines that the Test victory would be a good thing for Bangladesh even though he tried pushing the pressure off the players. He asked that the team take the game one after the other until they reach the promise land.
"This will have a good impact on Bangladesh cricket if we can win the series here. I don't want to talk about a 3-0 result, which brings pressure to the players. It is better if they don't think about it. Let's do it match by match. We have to be mindful that the opposition will be giving it their best too. We should focus on playing our best cricket," Mashrafe advised.
Mashrafe added that he expected the opposition to pick up their pace, seeing that they are 1-0 behind. He said that Sri Lankan team knows how to play "aggressive cricket" so the Bangladesh team would have to execute their plans properly.

Sri Lanka have tried shaking things up by bringing in NuwanKulasekara and NuwanPradeep. They want pacier bowlers as the strip for the second ODI is grassier compared to the one used for the first match. The middle part of the strip had more grass but it seems they would keep the wickets.
Bangladesh were impressive in the first ODI as they posted their best result of 324 cricket away from home.
TamimIqbalwas batting till the 48th over. The captain of the One Day and Twenty20 national cricket team praised Iqbal's efforts, asking the rest of the team to learn from him.